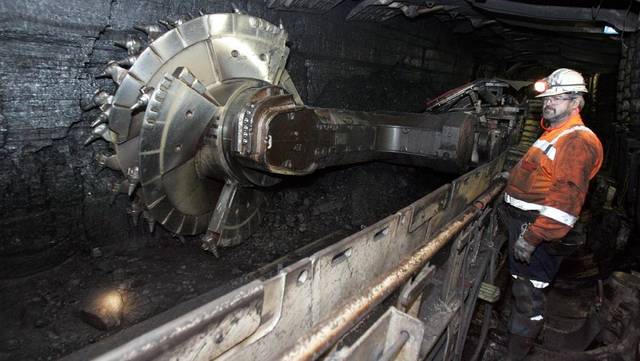 Mubasher: BHP Group sees the outlook for thermal coal facing challenges, while the world's biggest miner will not add production as it sets commodities associated with the transition to renewables and electric transports, according to Bloomberg.
The Melbourne-based producer's CFO Peter Beaven pointed to the possibility that the coal will be "phased out, potentially sooner than expected," during a presentation to investors on Wednesday.
BHP has "no appetite for growth in energy coal regardless of asset attractiveness," Beaven was quoted by the media outlet.
The mining company will direct its focus to boost "value to shareholders" at its thermal coal mine in Australia and the Cerrejon business in Colombia, regardless of whether it is a long-term owner, the executive told investors.
BHP projects demand for thermal coal "to plateau and then decline," despite the commodity will remain a large market.
BHP is the latest to question the future of coal as a fuel of energy generation, as investors push for further steps to address climate change and tighten restrictions on holding companies.
BHP's competitor Rio Tinto sold its final coal mines last year, while Glencore last March announced that it would seek to scale back the production of the material.
Source: Mubasher
(c) All Rights Reserved - Mubasher Info 2005 - 2019 Provided by SyndiGate Media Inc. (Syndigate.info)., source Middle East & North African Newspapers