TORONTO and MINNEAPOLIS, Sept. 06, 2023 (GLOBE NEWSWIRE) -- Ceridian HCM Holding Inc. (NYSE: CDAY; TSX: CDAY), a global leader in human capital management (HCM) technology, today announced a new milestone for Ceridian's market-leading on-demand pay solution, Dayforce Wallet. As of August 2023, Dayforce Wallet has delivered more than $2 billion in earned wages to users across the solution's global footprint since launching in 2020.

Today's boundless workforce, which is fluid, always-on and borderless, adds opportunity and complexity for business leaders. To operate in this dynamic global environment marked by an ever-changing labor pool, organizations are increasingly adopting modern solutions like on-demand pay to find and keep the right talent. Giving them greater control over their financial lives, on-demand pay is attractive to workers as well as employers that want to stand out in a competitive job market.
According to Ceridian's second quarter 2023 results, the company has seen adoption of Dayforce Wallet rise with more than 1,640 customers signed onto the platform as of June 30, 2023. The average sign-up rate for Dayforce Wallet is above 50% across all eligible employees, and the typical Dayforce Wallet user transacts, on average, 25 times per month throughout a calendar year.
"On the heels of announcing delivery of $1 billion in earned wages earlier this year, Dayforce Wallet's $2 billion mark milestone reflects the solution's increasing momentum within our customer community," said Deepa Chatterjee, COO, Dayforce Consumer Services, Ceridian. "It's clear that employers are challenged to maximize the impact and well-being of their people, all within a workforce that looks nothing like the past. Those that lead the way are offering modern benefits, like on-demand pay, to better address the needs of employees today – and well into the future."
Dayforce Wallet has proven to be a strategic asset that addresses specific business needs, including efficiently delivering pay to workers without traditional bank accounts, attracting seasonal workers, or paying out tips at the end of each workday.
"Dayforce Wallet proved to be one of the best tools in our arsenal during COVID and has continued to be a powerful employee benefit and retention strategy for our team," said Brandon Arment, Manager of Employee Solutions and Technology at Danone North America. "Providing on-demand pay as an employee benefit has helped drive stability in our workforce and showed our employees that we have their best interests at heart."
Dayforce Wallet customers, including Mister Car Wash, JTEKT, and Spring Edu Group, will be on stage at Ceridian's annual INSIGHTS conference on Oct. 2-5 at Wynn Las Vegas to share their experiences deploying on-demand pay and the role it played in their talent strategies. To learn more about how Dayforce Wallet can drive value for organizations and their people, visit: https://www.ceridian.com/products/dayforce/payroll/wallet-on-demand-pay.
About Ceridian
Ceridian. Makes Work Life Better™.

Ceridian HCM Holding Inc. is a global human capital management software company. Dayforce, its flagship cloud HCM platform, provides human resources, payroll, benefits, workforce management, and talent management functionality. The Dayforce platform is used to optimize management of the entire employee lifecycle, including attracting, engaging, paying, deploying, and developing people. Ceridian has solutions for organizations of all sizes. Visit Ceridian.com or follow us @Ceridian. 
Media Contact
Hyeri Kim
Hyeri.Kim@Ceridian.com
347-572-9564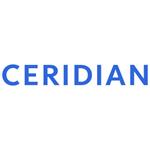 Source:
Ceridian HCM Holding Inc.
2023 GlobeNewswire, Inc., source Press Releases