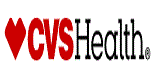 CVS Health Corporation is one of the leading American suppliers of health products and services. Net sales (including intragroup) break down by activity as follows:
- medical insurance plan management services (47.6%; Pharmacy Benefit Management): administrative management (reimbursement management, patient claim processing, etc.), drug distribution, decision-making information, sales of medical information management services, etc.;
- retail distribution (29.1%): sale of prescription pharmaceutical products, OTC products, beauty and cosmetics products. At the end of 2019, products are marketed primarily via a network of 9,900 outlets and via the Internet. In addition, the group offers healthcare services through more than 1,100 clinics (MinuteClinic®);
- medical benefits management (23.2%);
- other (0.1%).
Number of employees : 290 000 people.
2018
2019
Delta
USD (in Million)
%
USD (in Million)
%
Pharmacy Services
134,128
68.9%
141,491
55.1%

+5.49%

Retail/LTC
83,989
43.2%
86,608
33.8%

+3.12%

Health Care Benefits
5,549
2.9%
69,604
27.1%

+1154.35%

Corporate/Other
606.00
0.3%
512.00
0.2%

-15.51%
2018
2019
Delta
USD (in Million)
%
USD (in Million)
%
United States
194,579
100%
256,776
100.1%

+31.96%
Vote
Quantity
Free-Float
Company-owned shares
Total Float
Stock A
1
1,733,703,450
1,306,462,904
75.4%
425,000,000
24.5%
75.4%
| | | |
| --- | --- | --- |
| Name | Equities | % |
| The Vanguard Group, Inc. | 100,980,193 | 7.72% |
| SSgA Funds Management, Inc. | 56,998,660 | 4.36% |
| BlackRock Fund Advisors | 32,584,993 | 2.49% |
| Capital Research & Management Co. (World Investors) | 26,555,128 | 2.03% |
| Capital Research & Management Co. (International Investors) | 24,782,448 | 1.89% |
| T. Rowe Price Associates, Inc. (Investment Management) | 21,210,885 | 1.62% |
| Fidelity Management & Research Co. LLC | 19,775,695 | 1.51% |
| Geode Capital Management LLC | 19,645,325 | 1.50% |
| Morgan Stanley Smith Barney LLC (Investment Management) | 18,180,467 | 1.39% |
| Wellington Management Co. LLP | 17,886,693 | 1.37% |
-
- Main Market
- S&P 100 / S&P 500, Stoxx Americas 100, Stoxx Global 200
- Bloomberg Code :
CVS:US
- Reuters Code :
CVS.N
- Datastream Code :
Sector Healthcare Facilities & Services - NEC
1st jan.
Capitalization (M$)
CVS HEALTH CORPORATION
-21.73%
76 101
Connections : CVS Health Corporation