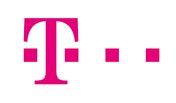 Deutsche Telekom AG is one of the world's leading telecommunication operators. Net sales break down by activity as follows:
- telecommunication services (94.7%): mobile telephony services (141.8 million subscribers at the end of 2020), fixed telephony (27.4 million subscribers), data transmission, Internet access, Websites hosting, mail service, etc. The group is also active in sale of mobile handsets, accessories and telecommunications equipments;
- development of information and communication systems (4.9%; T-Systems);
- other (0.4%).
Net sales are distributed geographically as follows: Germany (24.5%), Europe (14.4%), North America (60.7%) and other (0.4%).
Number of employees : 226 291 people.
2019
2020
Delta
EUR (in Million)
%
EUR (in Million)
%
United States
40,418
50.2%
61,206
60.6%

+51.43%

Germany
20,572
25.5%
23,013
22.8%

+11.87%

Europe
11,808
14.7%
11,139
11%

-5.67%

System Solutions
5,380
6.7%
3,242
3.2%

-39.74%

Group Development
2,158
2.7%
2,202
2.2%

+2.04%

Group Headquarters & Group Services
195.00
0.2%
196.00
0.2%

+0.51%
2020
EUR (in Million)
%
North America
61,288
60.7%
Germany
24,730
24.5%
Europe (Excluding Germany)
14,517
14.4%
Other Countries
463.00
0.5%
Vote
Quantity
Free-Float
Company-owned shares
Total Float
Stock A
1
4,761,458,596
4,052,776,992
85.1%
18,002,303
0.4%
85.1%
| | | |
| --- | --- | --- |
| Name | Equities | % |
| Government of Germany | 1,518,780,000 | 31.9% |
| The Vanguard Group, Inc. | 81,563,879 | 1.71% |
| Norges Bank Investment Management | 80,197,929 | 1.68% |
| DWS Investment GmbH | 55,033,160 | 1.16% |
| BlackRock Asset Management Deutschland AG | 45,524,704 | 0.96% |
| Deka Investment GmbH | 43,562,606 | 0.91% |
| Amundi Asset Management SA (Investment Management) | 37,925,014 | 0.80% |
| DNB Asset Management AS | 32,279,973 | 0.68% |
| DWS Investments (UK) Ltd. | 29,860,074 | 0.63% |
| Lyxor International Asset Management SAS | 29,662,183 | 0.62% |
| | | | |
| --- | --- | --- | --- |
| Name | Equities | % | Valuation |
| T-Mobile US (TMUS) | 538,590,941 | 43.3% | 71,164,021,034 USD |
| Hellenic Telecommunications Organization S.A. (HTO) | 220,567,676 | 47.9% | 3,769,508,200 USD |
| Hrvatski Telekom d.d. (HT) | 41,766,071 | 51.7% | 1,272,644,761 USD |
| Magyar Telekom Távközlési Nyilvánosan Müködö Részvénytársaság (MTELEKOM) | 617,436,759 | 59.2% | 856,471,226 USD |
| Ströer SE & Co. KGaA (SAX) | 5,491,284 | 9.69% | 469,008,370 USD |
| Deutsche Telekom AG (DTE) | 18,002,303 | 0.38% | 346,738,758 USD |
-
- Traded but not listed Brussels
- DAX 30 / Euro Stoxx 50, FTSE Eurotop 100, Low Carbon 100 Europe, PEA, Stoxx Europe 50, STOXX Europe 600
Sector Other Integrated Telecommunications Services
1st jan.
Capitalization (M$)
DEUTSCHE TELEKOM AG
18.98%
102 099
Connections : Deutsche Telekom AG