Leading retailers, restaurants and golf operators join Lightspeed to keep innovating and scaling their businesses in the face of difficult economic conditions
MONTREAL, Aug. 15, 2023 (GLOBE NEWSWIRE) -- Lightspeed Commerce Inc. (NYSE | TSX: LSPD) is honoured to welcome new outstanding retail, hospitality and golf customers from all over the globe to its roster. Powering the world's best businesses, Lightspeed is the unified POS and payments platform for ambitious entrepreneurs to accelerate growth, provide the best customer experiences and become a go-to destination in their space.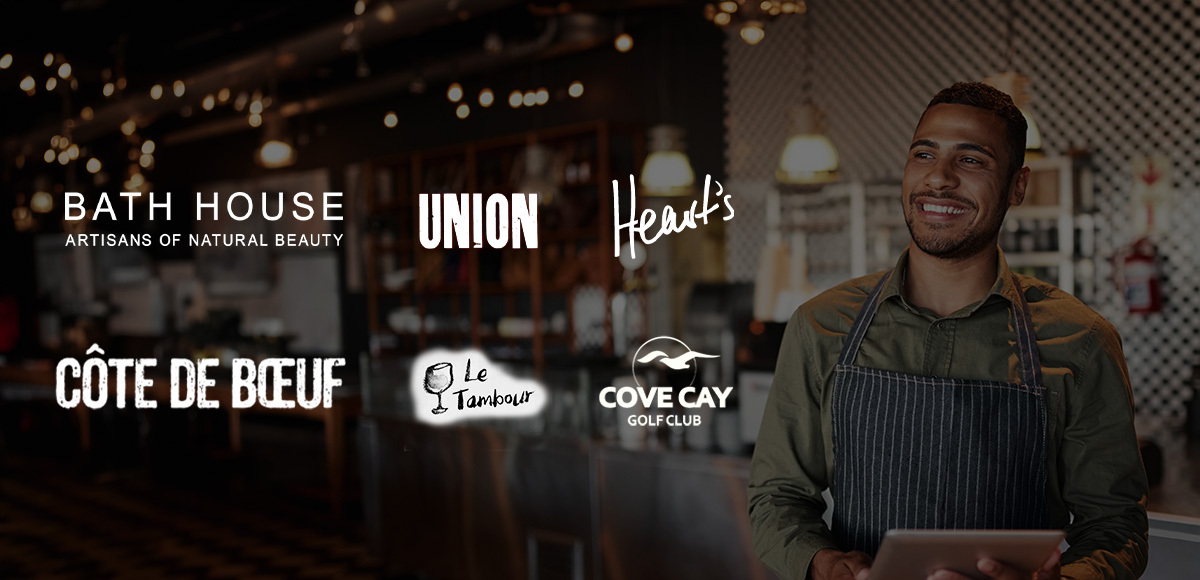 We're thrilled to welcome these businesses—among others—to Lightspeed, and proud of the tremendous positive impact they have on their communities.
Retail Innovators
With six shops across the United Kingdom using Lightspeed Retail, Bath House are on a mission to make their artisan fragrances and natural skincare as sustainable as possible.


The Spice & Tea Exchange, a gourmet spice and herb retailer, is all about bringing elevated flavors to consumers. They've chosen Lightspeed's flagship retail offering in over 80 locations across the United States.


Women's designer clothing retailer SoleAmour sources unique, difficult to find brands in their two locations in Maine. They recently adopted Lightspeed's flagship omnichannel retail solution with e-commerce.


For three generations (since 1899, to be exact) Seroogy's has helped make special occasions extra delicious with their homemade, hand-dipped chocolates. Based in Wisconsin, they're now using Lightspeed's flagship retail offering.

Hospitality Heroes
They have two locations in Victoria and four more in Queensland, but Australia's Kickon Group is just getting started. Their goal? To "create an environment in which [their] people feel proud and inspired to deliver amazing experiences." They recently signed up with Lightspeed Restaurant.


March First Brewing prefers to lead where others follow, making it "delightfully unpredictable." All their ciders, beers and spirits are crafted in Cincinnati, Ohio. Cheers!


We're proud to welcome Chef Teo Paul's four businesses. Michelin-recommended Union restaurant and Côte de Bœuf are both located along Ossington Avenue in Toronto. They're part of a broader group of high-end dining venues that includes Heart's Tavern in Kimberley and the forthcoming Le Tambour Tavern in Hamilton. In all locations, Chef Paul chose Lightspeed Restaurant to support expansion plans throughout Ontario.

About Lightspeed
Powering the businesses that are the backbone of the global economy, Lightspeed's one-stop commerce platform helps merchants innovate to simplify, scale, and provide exceptional customer experiences. Our cloud commerce solution transforms and unifies online and physical operations, multichannel sales, expansion to new locations, global payments, financial solutions, and connection to supplier networks.
Founded in Montréal, Canada in 2005, Lightspeed is dual-listed on the New York Stock Exchange (NYSE: LSPD) and Toronto Stock Exchange (TSX: LSPD). With teams across North America, Europe, and Asia Pacific, the company serves retail, hospitality, and golf businesses in over 100 countries.
For more information, please visit: lightspeedhq.com
On social media: LinkedIn, Facebook, Instagram, YouTube, and Twitter
Forward-Looking Statements
This news release may include forward-looking information and forward-looking statements within the meaning of applicable securities laws ("forward-looking statements"). Forward-looking statements are statements that are predictive in nature, depend upon or refer to future events or conditions and are identified by words such as "will", "expects", "anticipates", "intends", "plans", "believes", "estimates" or similar expressions concerning matters that are not historical facts. Such statements are based on current expectations of Lightspeed's management and inherently involve numerous risks and uncertainties, known and unknown, including economic factors. A number of risks, uncertainties and other factors may cause actual results to differ materially from the forward-looking statements contained in this news release, including, among other factors, those risk factors identified in our most recent Management's Discussion and Analysis of Financial Condition and Results of Operations, under "Risk Factors" in our most recent Annual Information Form, and in our other filings with the Canadian securities regulatory authorities and the U.S. Securities and Exchange Commission, all of which are available under our profile on SEDAR at www.sedar.com and on EDGAR at www.sec.gov. Readers are cautioned to consider these and other factors carefully when making decisions with respect to Lightspeed's subordinate voting shares and not to place undue reliance on forward-looking statements. Forward-looking statements contained in this news release are not guarantees of future performance and, while forward-looking statements are based on certain assumptions that Lightspeed considers reasonable, actual events and results could differ materially from those expressed or implied by forward-looking statements made by Lightspeed. Except as may be expressly required by applicable law, Lightspeed does not undertake any obligation to update publicly or revise any such forward-looking statements, whether as a result of new information, future events or otherwise.
Media Contacts:
Canada:
Victoria Baker, NKPR - victoriab@nkpr.net
USA:
Jennifer Fugel, Newsmaker Group - jfugel@newsmakergroup.com
Lightspeed Media Relations - media@lightspeedhq.com
Investor Relations:
Gus Papageorgiou, Lightspeed Investor Relations - investorrelations@lightspeedhq.com
A photo accompanying this announcement is available at https://www.globenewswire.com/NewsRoom/AttachmentNg/0696d222-d44d-43dd-9118-b6b73803fbcd