Takeout tips are down, but guests are dining out more often than last year—and rewarding great service when they do
MONTREAL, Sept. 12, 2023 (GLOBE NEWSWIRE) -- Lightspeed Commerce Inc. (NYSE | TSX: LSPD) released new hospitality industry data showing that tipping is on the rise when consumers dine out, with the highest tips occurring at bars and fine dining restaurants. On the other hand, average takeout and delivery tips dropped to around 8%, suggesting consumers might be pulling back on tips outside of traditional service venues. The data is based on a sample of thousands of restaurants powered by Lightspeed across North America. Powering the world's best businesses, Lightspeed is the unified POS and payments platform for ambitious entrepreneurs to accelerate growth, elevate their customer experience and become a go-to destination in their space.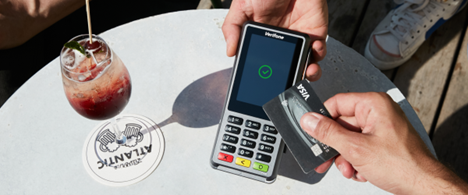 Key findings from the Lightspeed Restaurant data:
Tipping is on the rise: Good news for servers: diners aren't skimping on tips. Year-over-year, the median tip percentage increased by 2.3%, from 16.93% to 17.32%.
Bars and fine dining take home the biggest tips: Overall, tipping trends are staying stable across business types year-over-year, with customers continuing to tip around 3% more at bars (19.25%) and fine dining restaurants (19.9%) than they do in casual restaurants (16.5%).
Takeout tips are down: Tips for online orders and delivery dipped slightly, falling from 8.83% to 8.07%. In spite of earning the biggest in-house tips, bars were hit hardest on takeout, with the median online and delivery tip falling from almost 10% to 8.54%.
Tipping on fast casual is going strong: In spite of the "tipflation" backlash, diners haven't stopped tipping in fast casual restaurants, though the median tip size is still hovering under 9%—well below the 17.32% average.
Diners are going out more often: People are dining out more frequently at both fine dining and fast casual restaurants, with the total number of transactions rising 3.60% year-over-year at fine dining and 3.53% at fast casual restaurants.

"Now more than ever, hospitality businesses are turning to technology to help them drive additional revenue and change the guest experience for the better," notes Peter Dougherty, General Manager of Hospitality at Lightspeed Commerce. "Our customers that have implemented embedded payments and automated tipping prompts often tell us they see a bump in average tip size. The reality is that in our post-pandemic world, guests are looking for a frictionless, cashless payment experience, and they're willing to tip more for exceptional dining experiences—especially when they have access to digital tools that make it easy. For hospitality businesses navigating a rapidly changing market, that extra income in their employees' pockets is crucial to retaining staff without cutting into their profit margins."
Lightspeed powers the world's best restaurants, including: Daniel Boulud Group (NYC), Atomic Hospitality Group (Chicago), Alinea Group (Chicago), Canlis (Seattle), Big Mamma (Europe), Kei (Paris) and Maybe Sammy (Sydney), and is now available in the United States, Canada, the United Kingdom, France, Belgium, the Netherlands, Switzerland, Germany, and Australia.
Dive into the transformative features of Lightspeed Restaurant on our website, or to witness its powerful capabilities, see www.lightspeedhq.com/pos/restaurant.

Methodology
Lightspeed analyzed internal data from thousands of restaurants powered by Lightspeed across North America, comparing the period from April-June 2023 against April-June 2022. The analysis reviewed tipping data, check size and more across cohorts of bars, casual, fine dining, upscale and fast casual hospitality businesses.
About Lightspeed
Powering the businesses that are the backbone of the global economy, Lightspeed's one-stop commerce platform helps merchants innovate to simplify, scale and provide exceptional customer experiences. Our cloud commerce solution transforms and unifies online and physical operations, multichannel sales, expansion to new locations, global payments, financial solutions and connection to supplier networks.
Founded in Montréal, Canada in 2005, Lightspeed is dual-listed on the New York Stock Exchange (NYSE: LSPD) and Toronto Stock Exchange (TSX: LSPD). With teams across North America, Europe and Asia Pacific, the company serves retail, hospitality and golf businesses in over 100 countries.
For more information, see www.lightspeedhq.com.
Follow us on social media: LinkedIn, Facebook, Instagram, YouTube, and Twitter.
Forward-Looking Statements
This news release may include forward-looking information and forward-looking statements within the meaning of applicable securities laws ("forward-looking statements"). Forward-looking statements are statements that are predictive in nature, depend upon or refer to future events or conditions and are identified by words such as "will", "expects", "anticipates", "intends", "plans", "believes", "estimates" or similar expressions concerning matters that are not historical facts. Such statements are based on current expectations of Lightspeed's management and inherently involve numerous risks and uncertainties, known and unknown, including economic factors. A number of risks, uncertainties and other factors may cause actual results to differ materially from the forward-looking statements contained in this news release, including, among other factors, those risk factors identified in our most recent Management's Discussion and Analysis of Financial Condition and Results of Operations, under "Risk Factors" in our most recent Annual Information Form, and in our other filings with the Canadian securities regulatory authorities and the U.S. Securities and Exchange Commission, all of which are available under our profiles on SEDAR at www.sedarplus.ca and on EDGAR at www.sec.gov. Readers are cautioned to consider these and other factors carefully when making decisions with respect to Lightspeed's subordinate voting shares and not to place undue reliance on forward-looking statements. Forward-looking statements contained in this news release are not guarantees of future performance and, while forward-looking statements are based on certain assumptions that Lightspeed considers reasonable, actual events and results could differ materially from those expressed or implied by forward-looking statements made by Lightspeed. Except as may be expressly required by applicable law, Lightspeed does not undertake any obligation to update publicly or revise any such forward-looking statements, whether as a result of new information, future events or otherwise.
For further information: Media Contacts: Canada: Victoria Baker, NKPR - victoriab@nkpr.net; USA: Jennifer Fugel, Newsmaker Group- jfugel@newsmakergroup.com; Lightspeed Media Relations - media@lightspeedhq.com; Investor Relations: Gus Papageorgiou, Lightspeed Investor Relations - investorrelations@lightspeedhq.com
A photo accompanying this announcement is available at https://www.globenewswire.com/NewsRoom/AttachmentNg/d7f7cd7c-d25f-4abd-b88f-26deab3cdcb3