Copyright © ChangeInc 2023
Siemens Mobility has conducted successful test runs of their hydrogen train, the "Mireo Plus H," in Bavaria, Germany. The train, announced last year, is thus on track to carry the first passengers by mid-2024.
Siemens Mobility, part of the larger Siemens group, was commissioned last year by Deutsche Bahn (DB) to develop a hydrogen train. After all, not all European countries take electric rail transport as much for granted as the Netherlands. Diesel trains are still frequently used in countries like Germany because power lines are too expensive or impractical. Therefore, countries are looking for more sustainable alternatives, such as using hydrogen as fuel. What is important here is that this hydrogen is generated green.
No more diesel trains
Over the past year, test runs were conducted with the German hydrogen train on the Augsburg-Fuessen and Augsburg-Peissenberg routes. These have all been successful. Good news for Bavarian Transport Minister Christian Bernreiter, who indicated that "the results of these test runs will determine whether we decide to deploy hydrogen trains on other routes in Bavaria." Bernreiter's goal is to completely move away from diesel trains in the region by 2040. That aligns with Germany's larger goal of electrifying 75 percent of the train network by 2030. On routes where that is not possible, it will opt for (green) hydrogen trains.
Speed and range
The Mireo Plus H consists of two carriages with fuel cells on the roof. Powered by a lithium-ion battery, the train is said to have a top speed of 160 kilometers per hour and a range of between 1,000 and 1,200 kilometers.
Groningen
The hydrogen train is also being tested in the Netherlands. For example, if all goes well, Groningen will be the first province allowed to drive with the new technology. After a successful trial last year, the province and train operator Arriva decided to purchase four hydrogen-powered trains. From 2027, passengers should be able to use the hydrogen trains.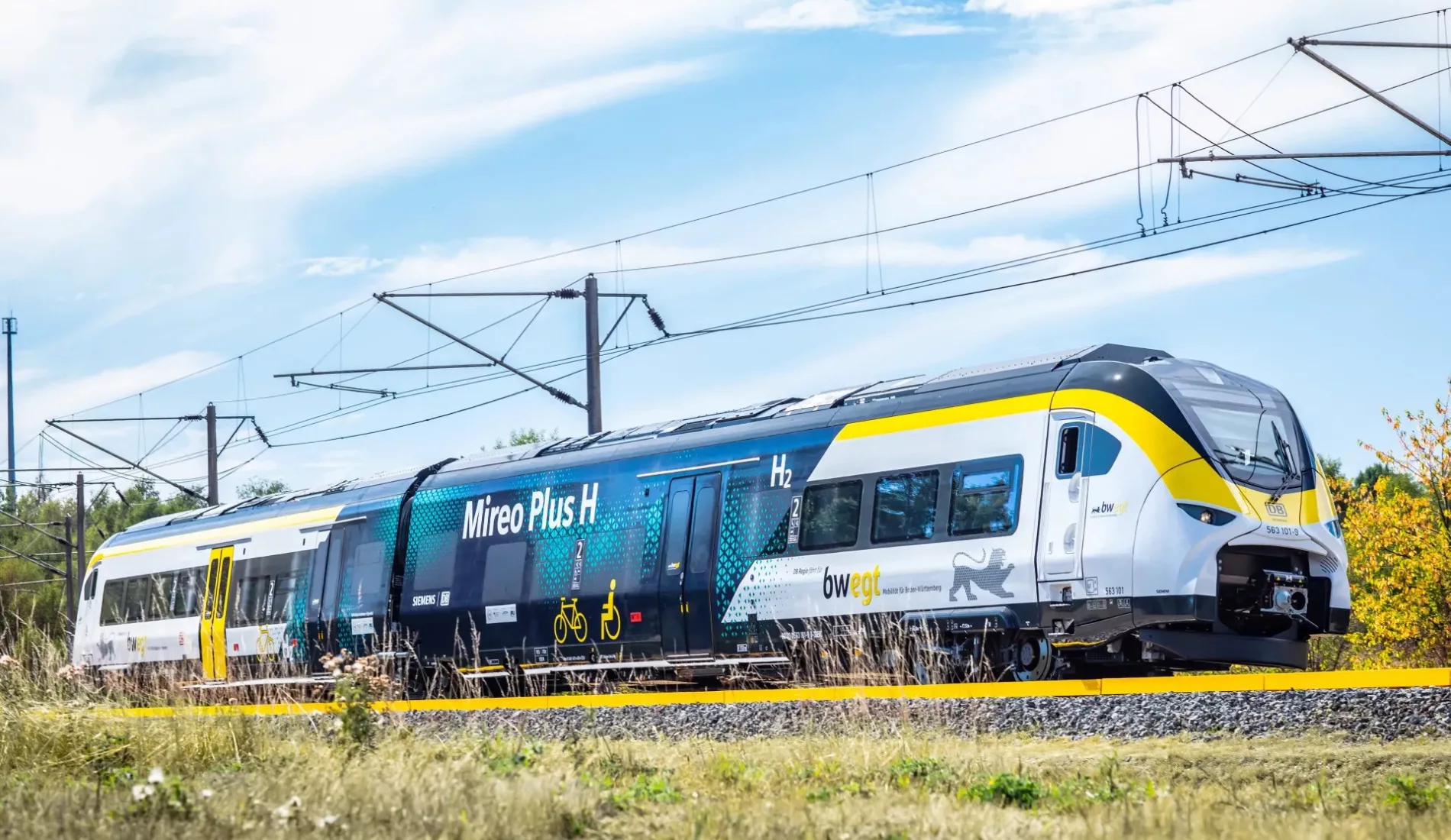 © The Content Exchange, source News