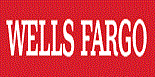 Wells Fargo & Company is a leading American banking group. The Net Banking Product (before intra-group eliminations) breaks down by activity as follows:

- retail and commercial banking (50.2%): sales of standard and specialized banking products and services (mortgage lending, real estate credit, consumer credit, insurance, etc.);

- finance, investment, and market banking (30.6%);

- profit management, brokerage, and pension fund management (19.2%).

At the end of 2019, the group had USD1,322.6 billion in current deposits and USD962.3 billion in current loans.


Number of employees : 259 800 people.
2018
2019
Delta
USD (in Million)
%
USD (in Million)
%
Community Banking
46,913
48.4%
45,316
41.4%

-3.4%

Wholesale Banking
28,706
29.6%
27,677
25.3%

-3.58%

Wealth and Investment Management
16,376
16.9%
17,341
15.8%

+5.89%
2018
2019
Delta
USD (in Million)
%
USD (in Million)
%
United States
86,408
89.1%
85,063
77.7%

-1.56%
Vote
Quantity
Free-Float
Company-owned shares
Total Float
Stock A
1
5,482,299,987
4,114,898,933
75.1%
1,362,252,882
24.8%
75.0%
Stock B
0
3,967,995
0
0.0%
0
0.0%
Stock C
0
96,546
0
0.0%
0
0.0%
Stock D
0
25,010
0
0.0%
0
0.0%
Stock E
0
822,242
0
0.0%
0
0.0%
| | | |
| --- | --- | --- |
| Name | Equities | % |
| The Vanguard Group, Inc. | 286,372,588 | 6.95% |
| SSgA Funds Management, Inc. | 159,196,393 | 3.86% |
| Capital Research & Management Co. | 139,587,000 | 3.39% |
| Berkshire Hathaway, Inc. (Investment Management) | 136,340,848 | 3.31% |
| Dodge & Cox | 103,357,551 | 2.51% |
| BlackRock Fund Advisors | 96,586,541 | 2.34% |
| Fidelity Management & Research Co. LLC | 85,179,970 | 2.07% |
| T. Rowe Price Associates, Inc. (Investment Management) | 73,991,908 | 1.80% |
| Putnam LLC | 61,214,720 | 1.49% |
| Geode Capital Management LLC | 56,160,721 | 1.36% |
| | | | |
| --- | --- | --- | --- |
| Name | Equities | % | Valuation |
| TMPLTN DRAG (TDF) | 2,360,057 | 6.98% | 58,977,824 USD |
| Ellsworth Growth and Income Fund Ltd. (ECF) | 737,081 | 5.58% | 9,125,063 USD |
| Nuveen California Quality Municipal Income Fund | 3,200 | 100.0% | 46,848 USD |
| Nuveen AMT-Free Municipal Credit Income Fund (NVG) | 2,054 | 0.0010% | 32,104 USD |
| Pioneer Municipal High Income Advantage Trust | 1,600 | 100.0% | 17,680 USD |
| Nuveen New Jersey Quality Municipal Income Fund Pfd | 886 | 100.0% | 12,156 USD |
| Nuveen Arizona Quality Municipal Income Fund | 833 | 94.3% | 12,120 USD |
| PIMCO Municipal Income Fund II | 687 | 5.44% | 9,240 USD |
| PIMCO California Municipal Income Fund II | 343 | 100.0% | 3,073 USD |
| NUVEEN AMT FREE MUN CR INC ADJ PFD | 1,120 | | |
-
- Main Market
- S&P 100 / S&P 500, Stoxx Americas 100, Stoxx Global 200, Stoxx NorthAmerica 50, Stoxx USA 50
- Bloomberg Code :
WFC:US
- Reuters Code :
WFC.N
- Datastream Code :
1st jan.
Capitalization (M$)
WELLS FARGO & COMPANY
-0.67%
103 537
Connections : Wells Fargo & Company