CALGARY, Alberta, Sept. 07, 2023 (GLOBE NEWSWIRE) -- This news release contains "forward-looking information and statements" within the meaning of applicable securities laws. For a full disclosure of the forward-looking information and statements and the risks to which they are subject, see the "Cautionary Statement Regarding Forward-Looking Information and Statements" later in this news release.        
Precision Drilling Corporation ("Precision") (TSX:PD; NYSE:PDS) is pleased to announce that it has entered into an agreement to acquire all of the issued and outstanding common shares of CWC Energy Services Corp. ("CWC") (TSXV:CWC) for total consideration of approximately $141 million, comprised of 947,909 Precision shares, valued at approximately $88 million as of September 1, 2023 market close, $14 million in cash, plus the assumption of CWC's outstanding debt.
With this transaction, Precision adds to its fleet: 62 marketed service rigs in Canada, seven marketed drilling rigs in Canada, and 11 marketed drilling rigs in the U.S., including seven AC triple rigs. Currently, three of the Canadian drilling rigs and seven of the U.S. drilling rigs are actively working for customers. Additional transaction highlights include:
Well Positioned, High-Quality Assets: Well-maintained assets across Canada and the U.S. in complementary geographic regions supported by skilled and experienced personnel and strong customer relationships;
Material Synergies: Precision expects to realize annual operating synergies of approximately $20 million once CWC is fully integrated, and Precision has identified approximately $20 million of excess CWC real estate that it expects to monetize post-transaction closing; and
Financially Beneficial: Precision expects the transaction to be accretive on a 2024 cash flow per share basis and to support its ongoing deleveraging plan.

Precision's President and CEO, Kevin Neveu, stated, "This acquisition supports our High Performance, High Value strategy as it allows us to expand our service offering in both Canada and the U.S. with high-quality rigs and field personnel. With the expected synergies and by further leveraging our scale, we believe the transaction will be accretive to earnings and provide significant cash flow to drive shareholder returns and support our debt reduction strategy. I am excited to welcome the CWC employees to the Precision team."
Precision remains committed to reducing its debt levels by $500 million between 2022 and 2025 and achieving a sustained Net Debt-to-Adjusted EBITDA ratio of less than 1.0 times by the end of 2025. For 2023, Precision remains on track to reduce its debt by $150 million.
Transaction Details
Details of the terms of the transaction are set out in the Arrangement Agreement, which will be filed and available for viewing on SEDAR under each of Precision's and CWC's profiles at www.sedar.com.
The transaction is expected to be completed in the fourth quarter of 2023 subject to CWC shareholder approval, Toronto Stock Exchange ("TSX"), court and regulatory approvals, Competition Bureau approval, and the satisfaction of other customary closing conditions. Evercore is acting as financial advisor and Osler, Hoskin & Harcourt LLP is acting as legal advisor to Precision.
About Precision
Precision is a leading provider of safe and environmentally responsible High Performance, High Value services to the energy industry, offering customers access to an extensive fleet of Super Series drilling rigs. Precision has commercialized an industry-leading digital technology portfolio known as Alpha™ that utilizes advanced automation software and analytics to generate efficient, predictable, and repeatable results for energy customers. Additionally, Precision offers well service rigs, camps and rental equipment all backed by a comprehensive mix of technical support services and skilled, experienced personnel.
Precision is headquartered in Calgary, Alberta, Canada and is listed on the Toronto Stock Exchange under the trading symbol "PD" and on the New York Stock Exchange under the trading symbol "PDS".
CAUTIONARY STATEMENT REGARDING FORWARD-LOOKING INFORMATION AND STATEMENTS
Certain statements contained in this news release, including statements that contain words such as "could", "should", "can", "anticipate", "estimate", "intend", "plan", "expect", "believe", "will", "may", "continue", "project", "potential" and similar expressions and statements relating to matters that are not historical facts constitute "forward-looking information" within the meaning of applicable Canadian securities legislation and "forward-looking statements" within the meaning of the "safe harbor" provisions of the United States Private Securities Litigation Reform Act of 1995 (collectively, "forward-looking information and statements").
In particular, forward-looking information and statements include, but are not limited to, the following:
the anticipated closing of the transaction and the timing thereof;
the amount of CWC debt to be assumed or refinanced by Precision;
Precision's business strategy and the anticipated impacts of the transaction thereon;
the anticipated operational and strategic benefits of the transaction listed herein; and
the contemplated activities of Precision post-transaction.

These forward-looking information and statements are based on certain assumptions and analysis made by Precision in light of its experience and its perception of historical trends, current conditions, expected future developments and other factors we believe are appropriate under the circumstances. These include, among other things:
that the transaction will be completed in the timelines and on the terms currently anticipated;
that all necessary TSX, court and regulatory approvals will be obtained on the timelines and in the manner currently anticipated;
that the approval of CWC shareholders will be obtained; and
general assumptions respecting the business and operations of both Precision and CWC, including that each business will continue to operate in a manner consistent with past practice and pursuant to certain industry and market conditions.
Undue reliance should not be placed on forward-looking information and statements. Whether actual results, performance or achievements will conform to our expectations and predictions is subject to a number of known and unknown risks and uncertainties which could cause actual results to differ materially from our expectations. Such risks and uncertainties include, but are not limited to:
TSX, court and regulatory approvals may not be obtained in the timelines or on the terms currently anticipated or at all;
CWC shareholder approval may not be obtained;
the transaction is subject to a number of closing conditions and no assurance can be given that all such conditions will be met or will be met in the timelines required by the Arrangement Agreement; and
the business, operational and/or financial performance or achievements of Precision or CWC may be materially different from that currently anticipated. In particular, the synergies and benefits anticipated in respect of the transaction are based on the current business, operational and financial position of each of Precision and CWC, which are subject to a number of risks and uncertainties.
Readers are cautioned that the forgoing list of risk factors is not exhaustive. Additional information on these and other factors that could affect our business, operations or financial results are included in reports on file with applicable securities regulatory authorities, including but not limited to Precision's Annual Information Form for the year ended December 31, 2022, which may be accessed on Precision's SEDAR profile at www.sedar.com or under Precision's EDGAR profile at www.sec.gov. The forward-looking information and statements contained in this news release are made as of the date hereof and Precision undertakes no obligation to update publicly or revise any forward-looking statements or information, whether as a result of new information, future events or otherwise, except as required by law.
For further information, please contact:
Lavonne Zdunich, CPA, CA
Director, Investor Relations
403.716.4500
Precision Drilling Corporation
800, 525 – 8th Avenue S.W.
Calgary, Alberta, Canada T2P 1G1
Website: www.precisiondrilling.com
None of the securities anticipated to be issued pursuant to the Arrangement have been or will be registered under the United States Securities Act of 1933, as amended (the "U.S. Securities Act"), or any state securities laws, and any securities issued in the Arrangement are anticipated to be issued in reliance upon available exemptions from registration requirements pursuant to Section 3(a) (10) of the U.S. Securities Act and applicable exemptions under state securities laws. This news release does not constitute an offer to sell or the solicitation of an offer to buy any securities.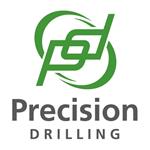 Source:
Precision Drilling Corporation
2023 GlobeNewswire, Inc., source Press Releases