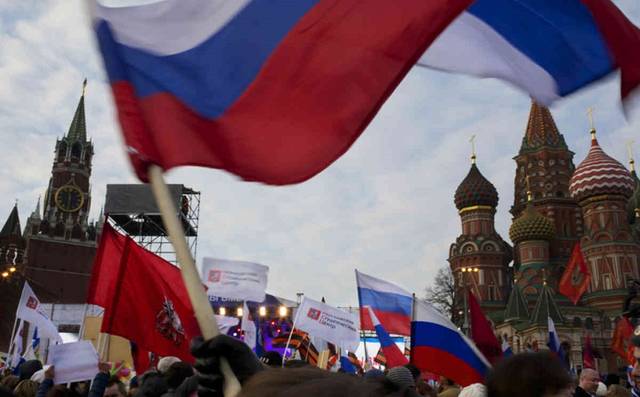 Mubasher: Despite Western sanctions, Russia would rank as the world's fifth largest economy as early as next year, outrunning Germany and the UK, Standard Chartered said.
The World Bank last week expected in its economic outlook an upturn in the growth rate of Russia's gross domestic product (GDP) to 1.8% in 2020 and 2021.
Russian economy grew at a 1.6% pace last year, running "relatively low and stable inflation and increased oil production" despite the tightened economic sanctions in place for years, the World Bank said.
The International Monetary Fund (IMF) also raised its projection for Russia's GDP growth this year to 1.8%.
Moreover, China is likely to supersede the US as the world's biggest economy in the year ahead, when measured by a combination of purchasing-power-parity (PPP) exchange rates and nominal GDP, the multinational lender said in a report outlining long-term growth projections of the global economy by 2030.
China would be followed by the US, India, Japan and Russia in the top five economies, the bank noted.
"By 2020, a majority of the world population will be classified as middle class [as] Asia will lead the increase in middle-class populations even as middle classes stagnate in the West," Standard Chartered researcher Madhur Jha said.
Asian economies are set to expand significantly in the coming decade, accounting for seven of the world's top 10 economies by 2030.
Source: Mubasher
(c) All Rights Reserved - Mubasher Info 2005 - 2019 Provided by SyndiGate Media Inc. (Syndigate.info)., source Middle East & North African Newspapers